News, Events, Info: On these pages you will find everything that is currently happening around Hofbräuhaus Traunstein. Because wherever there is our beer, there are also people who celebrate and enjoy life. So if you want to know what's new, this is the first place to find out.
Bayern lässt Corona-Regeln auslaufen
Maske & Abstand in Innenräumen ist kein MUSS mehr, aber eine EMPFEHLUNG.
Von Sonntag an gibt es bayernweit keinerlei 2G- oder 3G-Zugangsregeln mehr, auch die Maskenpflicht fällt in der Gastronomie/Hotellerie.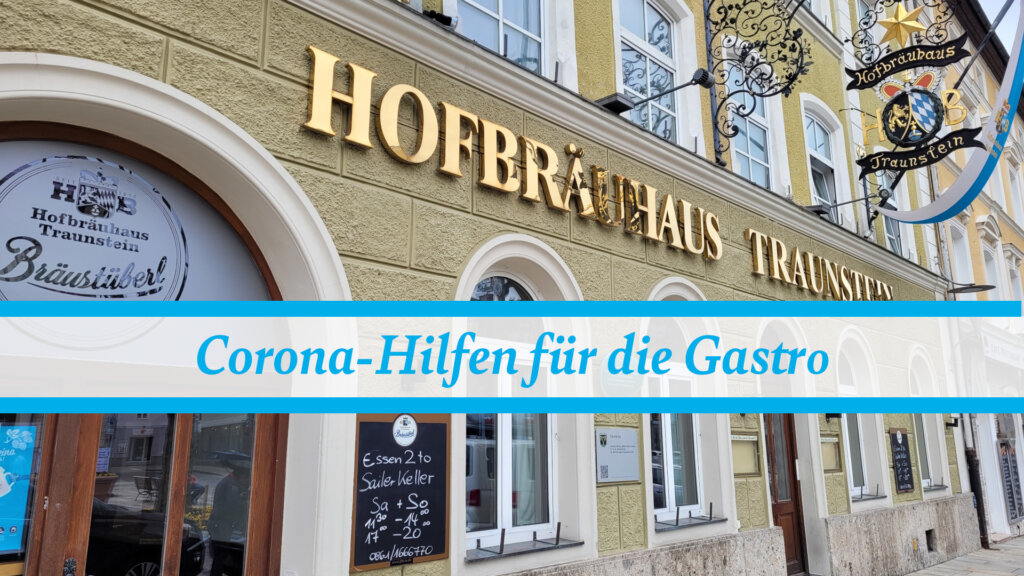 Überbrückungshilfen & mehr

Alle Informationen zu Unterstützungshilfen der Unternehmen – zusammengefasst vom Bundesministerium für Wirtschaft und Klimaschutz.