News, Events, Info: On these pages you will find everything that is currently happening around Hofbräuhaus Traunstein. Because wherever there is our beer, there are also people who celebrate and enjoy life. So if you want to know what's new, this is the first place to find out.
Lockerungen für Kultur beschlossen!

Kinos, Theater und Co. dürfen künftig ab 27.01.22 zu 50 statt bisher zu 25 Prozent gefüllt werden. Alle aktuellen Corona-Regeln bleiben bis einschl. 09.02.22 gültig!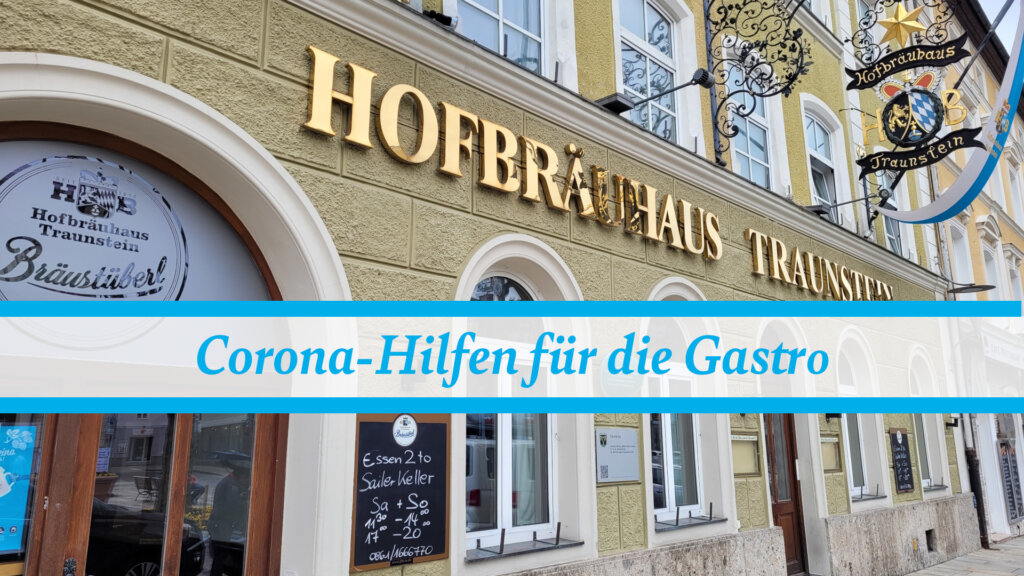 Corona-Hilfen werden erweitert!
Überbrückungshilfe III Plus auch bei freiwilliger Schließung möglich
Für die Monate November und Dezember gibt es Erleichterungen für Betriebe bei den Antragsvoraussetzungen für die Überbrückungshilfe III Plus. "Bisher galt aufgrund der sogenannten Schadensminderungspflicht, dass Betrieben, die selbst schließen, keine Förderung zusteht". Nun habe das Bundeswirtschaftsministerium eine Änderung bekannt gegeben. Quelle: ahgz